Edit the profile of a registered user
In cases where a user's credentials has been compromised, or he/she has lost the password to gain access to Works Manager Online operations, the assigned registration administrator can change the profile of the user.
Navigation: User Registration => Manage Login Profiles.
On the page served titled Manage (Edit) Login profiles, modify the profile details as required.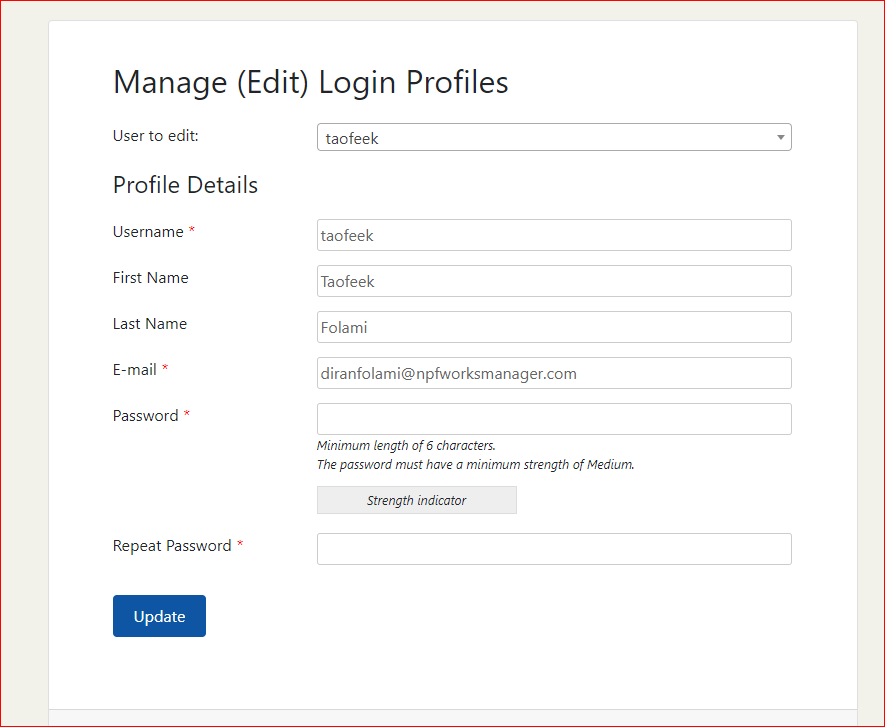 Select the User to Edit
Change any of the details on the form as required. The Username cannot be changed !
Change First Name
Change Last Name
Change Email
Enter Password
Enter Repeat Password
Click Update
Inform the user of the changes. If password was changed, send it via a secure channel.